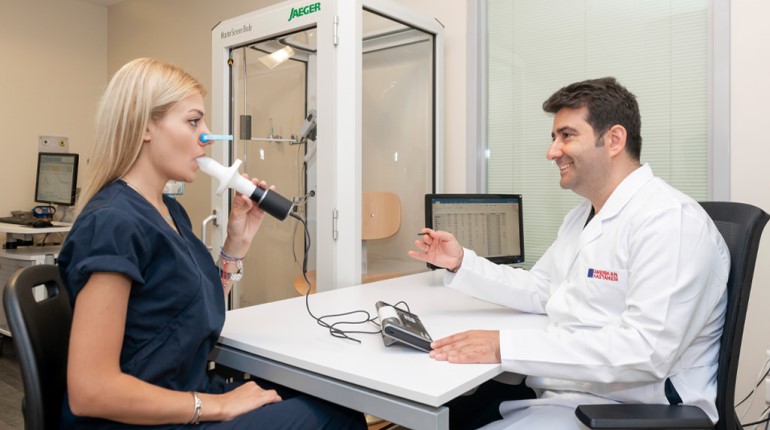 Spirometry
In order to check if the patient has asthma, the healthcare examiner listens to the lungs in the chest and asks the patient to breathe. The patient is usually asked questions pertaining to symptoms and if at all, there has been any trigger or any kind of family history as far as the disease is concerned. There may also be questions related to allergies that could be put up to the patient. There are certain lung function tests which could be done, one of which could be a spirometry test.
The test happens to be as seamless as one can imagine as it tells the healthcare provider how well the lungs are functioning by measuring the amount of air the person exhales. It also measures how fast the person can exhale completely. This test is a recommended examination for people with asthma. Spirometry is usually done when a diagnosis is being made by the healthcare provider. It is also done to gauge the response to a particular treatment.
One of the most significant reasons why this test is conducted is to know the severity of the disease. Medical practitioners usually suggest having this test done every 1 or 2 years. Besides asthma, other chronic lung conditions such as COPD, chronic bronchitis, emphysema, and pulmonary fibrosis are also detected through it. It should be noted that if the individual has already been diagnosed with a specific lung condition, spirometry can be a big help in letting them know how the medications are working and if the breathing issues have been resolved.