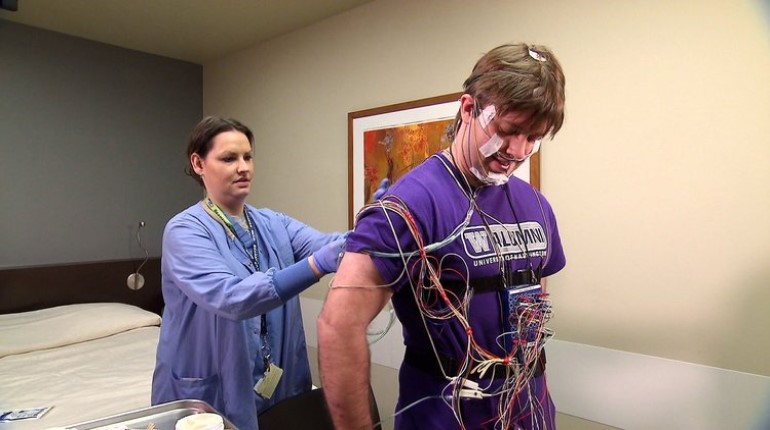 Sleep Study
A Sleep Study, also known as Polysomnography, is a comprehensive test which is conducted to diagnose sleep disorders. Polysomnography assesses the brain waves as well as the oxygen level in the blood. It also takes into account the heart rate and breathing and also the movement of the legs and eyes during the study. The test can be done at an exclusive sleep disorder centre within a hospital premise or at any particular sleep centre.
While the study is typically performed at night, it can also be done during the day for people working the night shift and who usually rest during the day. This test ideally registers certain functions of the body while the person is either sleeping or trying to sleep.
Apart from aiding in assessing sleep issues, sleep studies may also be done to start or even adjust a treatment plan if the person has already been diagnosed with the disorder. The Sleep Study monitors the various sleep stages and cycles to gauge when and why the sleep pattern is disrupted.There are two distinctive types of sleep; rapid eye movement sleep, wherein the majority of the dreaming occurs. This is the type where, except for the eyes and breathing muscles, nothing else moves. And then there is Non-Rapid Eye Movement in which the sleep gets divided into three stages that get detected by the brain waves.